Workshops/Events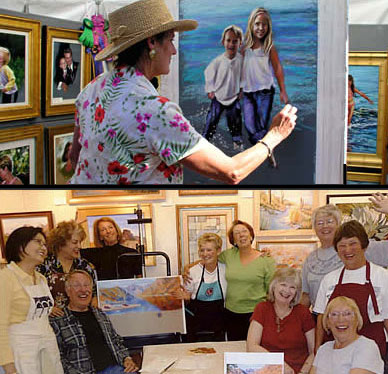 "What a terrific workshop you led!" D.A.
"I have been raving about your workshop to friends." G.M., Alaska
"Thank you for your articulate, thoughtful, gracious critique."
D.S., AZ Pastel Artists
TRAVEL, ACCEPTING COMMISSIONS -
SAN DIEGO - DENVER - ANCHORAGE, AK (May-June)
PHOENIX - always - that's home!
Other locations on request.
PORTRAITS WORKSHOPS for ARTISTS
Improve your enjoyment and confidence; medium of your choice.
Email Dodie
for schedules.
PASTELS -EXPLORE & ENJOY Workshops
Sample Class Flyer
Email Dodie for schedules
IMAGINE A MURAL PROJECT
I Imagined a Mural. A fine elementary school in Phoenix had a hot concrete walled playground - what an opportunity for art! I wanted to do the whole wall, but 140' 8' high! and how to pay for it? Then, a fine friend, Joanne Fennel came onboard as organizing partner, and we gathered 90 volunteers. Over 5 days of spring break week in 2011, we painted "WE ALL SHARE THE EARTH". A wonderfully satisfying art experience.

130' of Tan Concrete Walled Playground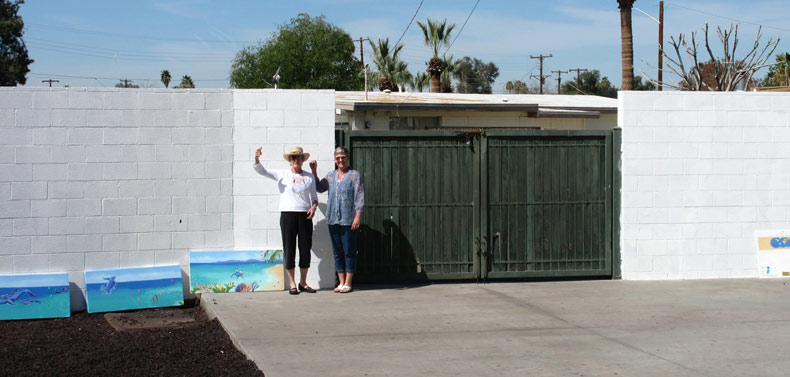 The wall is primed and ready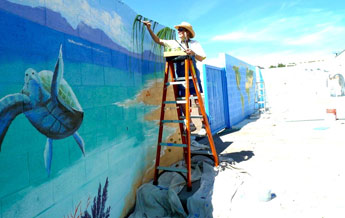 Over 5 days of spring break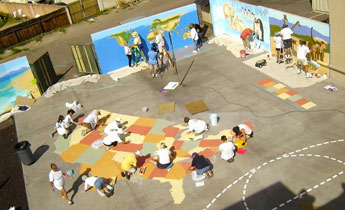 Dodie and 90 volunteers

About 60' of above and below the ocean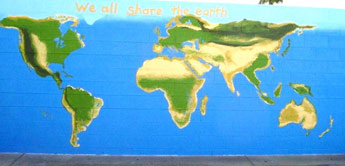 We all share the earth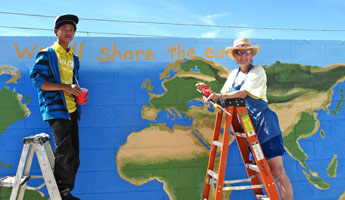 We All Share the Earth, the theme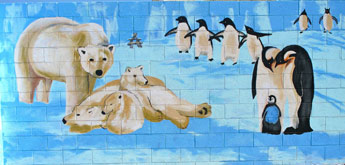 Cool and refreshing Arctic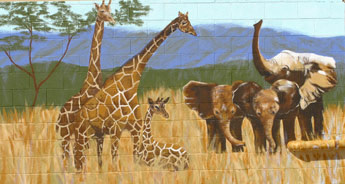 And an African Safari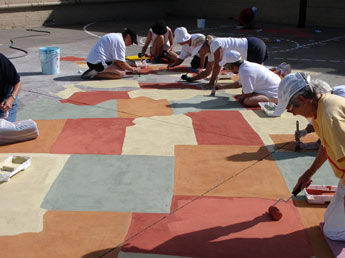 Volunteers had a great time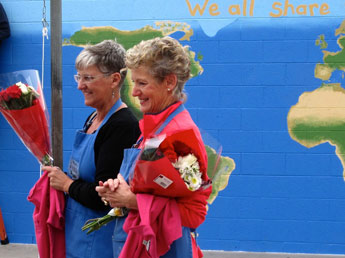 Joann and Dodie
---