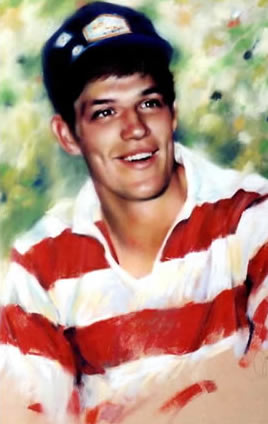 Procedures
1st Meeting
At your home location or my studio in Phoenix.
We discuss all ideas and possibilities - personality, theme, size, color...
I hope to take the best of your ideas and add my artistic eye.
I take candid photos for reference.
I can work from your photos if necessary.
Deposit: 1/3 down payment.
2nd Meeting
We review photos, choosing favorite options.
We may use expressions and poses from many resource photos to create the composition.
3rd Meeting
I present sketches, drawn to expected size, for your approval.
Deposit: To 1/2 of portrait fee.
Delivery
I wish you to be pleased with both the fine art and the likeness.
Framing samples presented (though not included in fee).
Balance due.
Photo images of your portrait can be made onto cards and music boxes.
---